Imperfect progress, something that I have been working on for years, although I think I referred to it more as simply baby steps. I have been in therapy for years working on my battle with depression and social anxiety, and I learned that the only progress I could make is in the baby steps.
Lysa calls this imperfect progress. I accept the invitation to continue with imperfect progress as I continue to move through this life. Each day I have choices to make that affect the outcomes of my life. I may not always do or even say the right things. But each day brings life lessons, and small steps of growth. I can look back at my life now, and see where I have improved over the last few years.
Imperfect progress has improved my outlook, I have learned lessons and I don't sink as far into the depths of depression or self-pity, instead I take time to be thankful. I have learned that it is OK to take care of myself, and make time for me, to maintain good emotional health. I have learned that I genuinely like to help others, but I need to be careful not to overextend myself, and not take time to refill myself and take time alone.
Imperfect progress does not mean no progress, and it doesn't always bring radical change, what it does bring is small steps in the right direction. Each small step adds up and with each change in the positive direction, makes for growth, and each step of growth makes for major life shifts over time.
I guess what I really want to say is don't lose faith in the battle, but be persistent in making small imperfect progress, because that wins the game. It's not an all or nothing battle in this life, it is the small daily details and imperfect progress that we learn who we are and what we need to do to follow God the way we need to.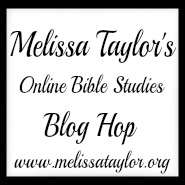 I want to thank you from the blog hop for visiting, I really enjoyed studying with you and hope that you have learned as much as I have. Good luck on your next study and continue making "Imperfect Progress".